Visit us
Come and spend your day at Fairhill
Planning some retail therapy? We would like to ensure your visit to Fairhill Shopping Centre is as hassle-free as possible. Whether you're looking to find your favourite store opening times or car parking availability on site, you can find all your visiting information here. If you're shopping with the family at Fairhill we've made your life that little bit easier with baby changing facilities as well as pram and pushchair-friendly parking and a free soft play area on the mall.
Take a look at our range of services at Fairhill for your next visit below. Ballymena is one of Northern Ireland's leading provincial towns and one of the top 5 retail locations within NI. The town has a population of 65,000 and a catchment circa of 150,000.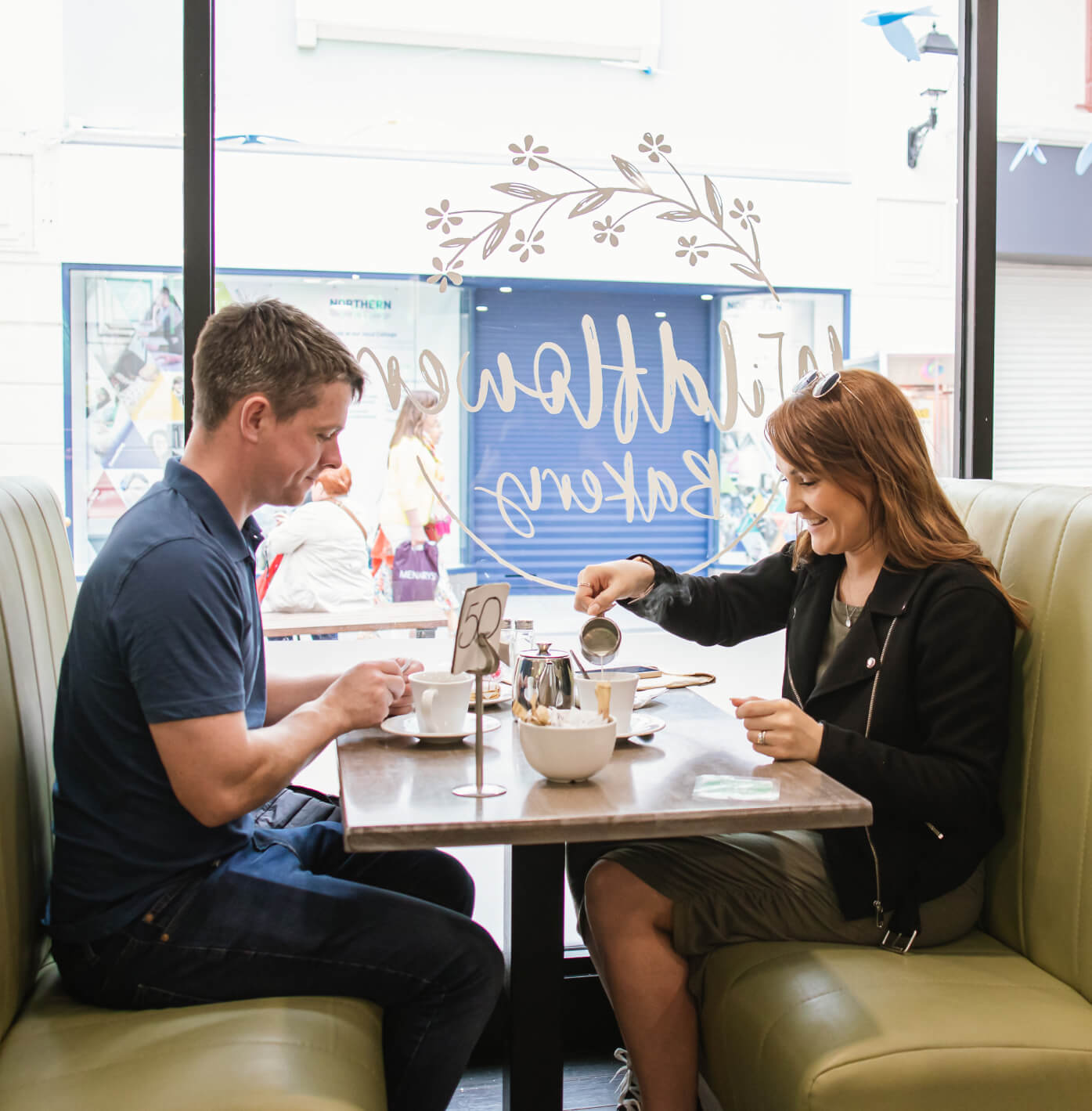 With a distinctive mix of high street labels, it's easy to find this season's freshest new looks and wardrobe essentials
Monday: 9am – 6pm (9am – 7pm M&S)
Tuesday: 9am – 6pm (9am – 7pm M&S)
Wednesday: 9am – 6pm (9am – 9pm M&S)
Thursday: 9am – 9pm (9am – 9pm M&S)
Friday: 9am – 9pm (9am – 9pm M&S)
Saturday: 9am – 6pm (8am – 7pm M&S)
Sunday: 1pm – 6pm
Looking for a fun-filled day out with the kids? Bring them down to Fairhill and let them loose in our soft play area! With plenty of activities to keep them entertained, they're sure to have a blast.
We also have baby changing rooms available throughout the centre. They can be found in public convenience areas on the Ground Floor; First Floor Food Court; and on the First Floor in M&S.

We have free WIFI at Fairhill, just select "FAIRHILL WIFI" from your network list and follow the instructions to connect.
We have many public facilitiles at Fairhill to make your shopping expierence that much bette.
Our cash machines are located in the following areas:
Ground Floor beside Boots
Ground Floor at Foodcourt stairs
Ground Floor in Carpark.
Need a high-quality passport photo? A Photo booth is available on the mall beside River Island Kids which includes chip and PIN payments.
The centre provides plenty of seating for shoppers. Seating is available throughout the mall, in the food court and within our eateries.
There are trained first aiders both within Fairhill's management and throughout our stores. If you need assistance during your visit to Fairhill, contact a member of security who will bring you to a trained first aider.
We have some of the best parking rates in the town, and the car park is open until the Shopping Centre closes every night – ideal if you're planning to make a day of it. 
Promotional space locations can be found within prime
locations across the centre. Ideal for short-term promotional and experiential marketing opportunities or potential business locations.
Whether you're driving, walking, cycling or using public transport; getting to Fairhill Shopping Centre in Ballymena couldn't be easier!